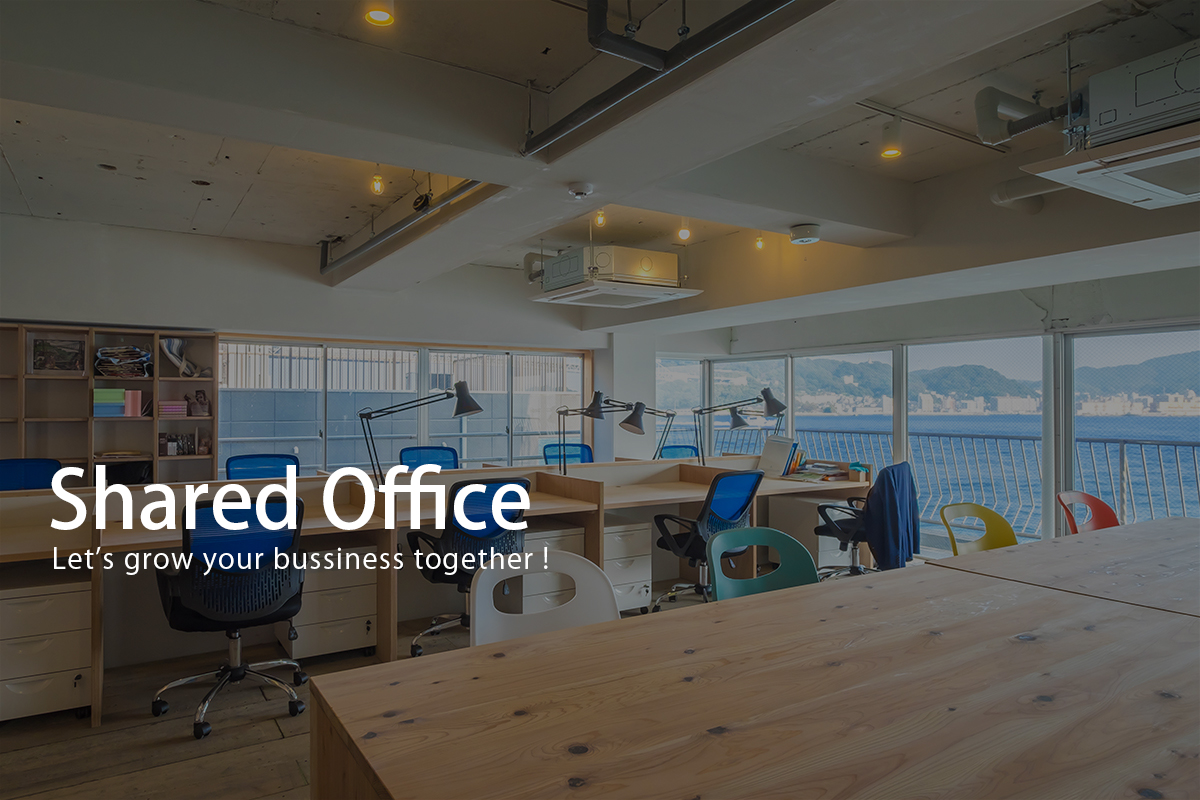 A hidden shared office located in the strait side on the 4th floor has 12 fixed desks and
8 free desks, with a multifunction machine and a meeting space.
The landscape from the window is a panoramic view of the Kanmon Strait.
Partitions are intentionally minimized so that users can easily interact with each other and easily stimulate each other.
We are now seeking praise for fixed desk members. You can also use it for only one day.
MAP